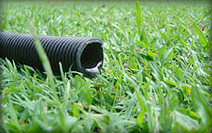 Grey Water Solutions
Grey water recycling is the capture of water from your shower, bath, hand basin, laundry trough, and washing machines, grey water is not water from a toilet, kitchen, urinal or bidet this is termed black water.
An average household in Australia (3.3 persons) uses 459 Kilolitres of water per year that's approx 1259 litres a day, which equates to 117 litres of grey water per person per day. Approximately 707 litres each day is used outdoors for garden watering, pools and car washing.
Grey water can be used to irrigate gardens, which reduces the demand on the premium quality ground and surface water resource.
Please contact us for further information